NordHero's investment in the AWS partnership has reached a new milestone as the company achieved already a second AWS Partner Program status in 2023.
In addition to AWS Partner Tiers, AWS evaluates and designates its partners based on their expertise and commitment. NordHero achieved the first special designation from AWS in February 2023 as we achieved AWS Immersion Day Partner status. Today, we proudly announce that AWS has promoted NordHero as an official AWS Well-Architected Partner!
Hitting the AWS Well-Architected Partner program requirements
AWS Well-Architected Partner is not the easiest status to pursue. Applying to the program requires that the company is on the Advanced Tier of the AWS Partner program, and the company needs to assign at least two pro-certified architects as the organization's Well-Architected Leads. Thirdly, some training needs to be completed. And lastly, the company needs to carry out several AWS Well-Architected Reviews within a given time frame and to prove that they have helped customers remediate the critical findings from the reviews.
NordHero reached the new partnership status with rock-solid determination and with hard work.
"I would like to thank our awesome customers for allowing us to carry out Well-Architected Reviews in such a short time window. Summer vacation season was starting, but still, we succeeded in getting all stakeholders to attend the review workshops. The AWS Well-Architected Reviews are always very fruitful for all attending parties - you get a chance to look at your workloads and processes from an objective point of view. You always learn something new related to technology and your organization," says Teemu Niiranen, NordHero's AWS Alliance Lead and one of the company's Well-Architected Leads.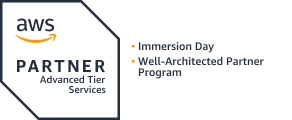 What is an AWS Well-Architected Review?
The AWS Well-architected Review Framework has been developed in close cooperation with AWS and its customers to help you assess how well your workloads hold up against current AWS best practices. If you haven't come across it before, the review framework explores an exhaustive list of questions that span six interlinked architectural pillars:
Operational Excellence
Security
Reliability
Performance Efficiency
Cost Optimization
Sustainability
A typical Well-Architected Review consists of six workshops - one per pillar and a summary workshop to review the workshops' findings and agree on how to start remediating those. It is also possible to add specific lenses to the review, extending the questions and guidance offered by AWS Well-Architected to particular industry and technology domains.
Book your Well-Architected Review now!
NordHero can help also your team succeed with AWS technology. Read more about our Well-Architected offering, and book a review for your organization!